Customisation
Set your own workflows of approvals.
Define your steps from applicant to hire.
Add documentation to support the process.
Add rules.
Add users that will participate in the recruitment process.
Integrations
Push jobs directly to your favourite jobsites.
Access our network of additional jobsites.
Interface with internal or regional career pages.
Interface with social media.
interface with HR Systems to fast track on-boarding.
Instant interface with ProduQtive's Bank and Talentpool modules.
Stay in touch
Intuitive communication tools to keep applicants informed of their progress.
Applicants: worker portal to track their progress.
Option for applicants to also join the bank or remain on the talent pool for future opportunities.
Applicants are potentially a large client base / ambassadors for your organisation- look after them!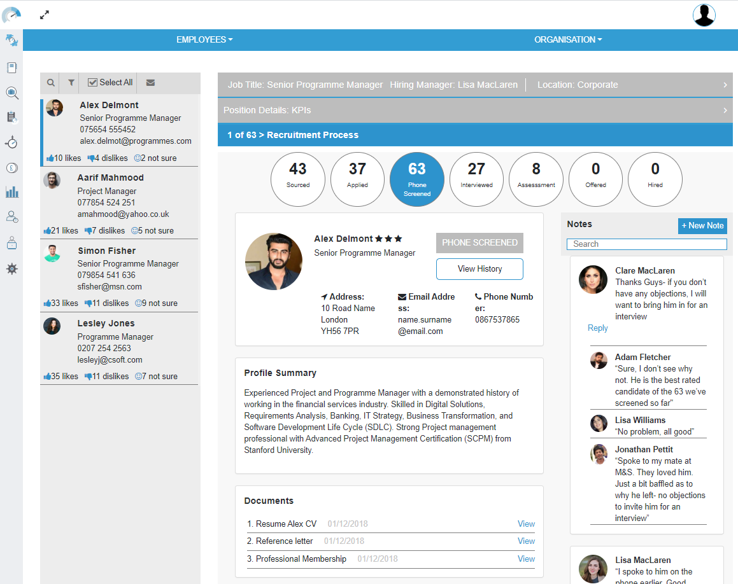 Additional Benefits
Promotes your organisation and brand with ease
Free to use- save you at least £15,000